Office of Counseling and Guidance
---
The Office of Counseling and Guidance (OCG) is a support service to the academic programs of the University. It is one of the offices of the Vice Chancellor for Student Affairs (OVCSA). OCG's two main professional services are counseling and psychological assessment. OCG was created by the Board of Regents on April 6, 1956 (Section 3, Article 151 of the 1984 Revised University of the Philippines Code).
History
The earliest incarnation of the OCG, and the first office responsible for guidance functions, was the Guidance Services Office (GSO), within the College of Education, with Professor Esperanza R. Limcaco as head. Later, in 1953, the Student Personnel Services (SPS) office under the then Dean of Women paved the way for systematized guidance and counseling.
In 1956, the Office of Guidance and Counseling Services (OGCS) was established. This paved the way for further milestones, such as the administering of the first entrance test (1957). In 1959, the Office, then renamed the Counseling and Testing Center (CTC), was placed under the newly-created Office of Student Affairs, the predecessor of the current Office of the Vice-Chancellor for Student Affirs. In 1969, the Division of Counseling and Guidance (DCG) superseded the Counseling and Testing Center. Testing of international students also became the responsibility of the new DCG as well as the old CTC — in 1969, the Foreign Student Section (later renamed International Students Program in 1972 and transferred to the Dean of Students) was added to the DCG to faciliate international students testing.
In 1974, the DCG was transferred to the Office of the Vice-President for Student Affairs. It had to be noted that the office was under the Vice-President for Student Affairs, as Diliman was not yet autonomous at the time. By the creation of UP Diliman as an autonomous constituent university of the UP System in 1983, The DCG was returned to the Office of Student Affairs and renamed to its current name.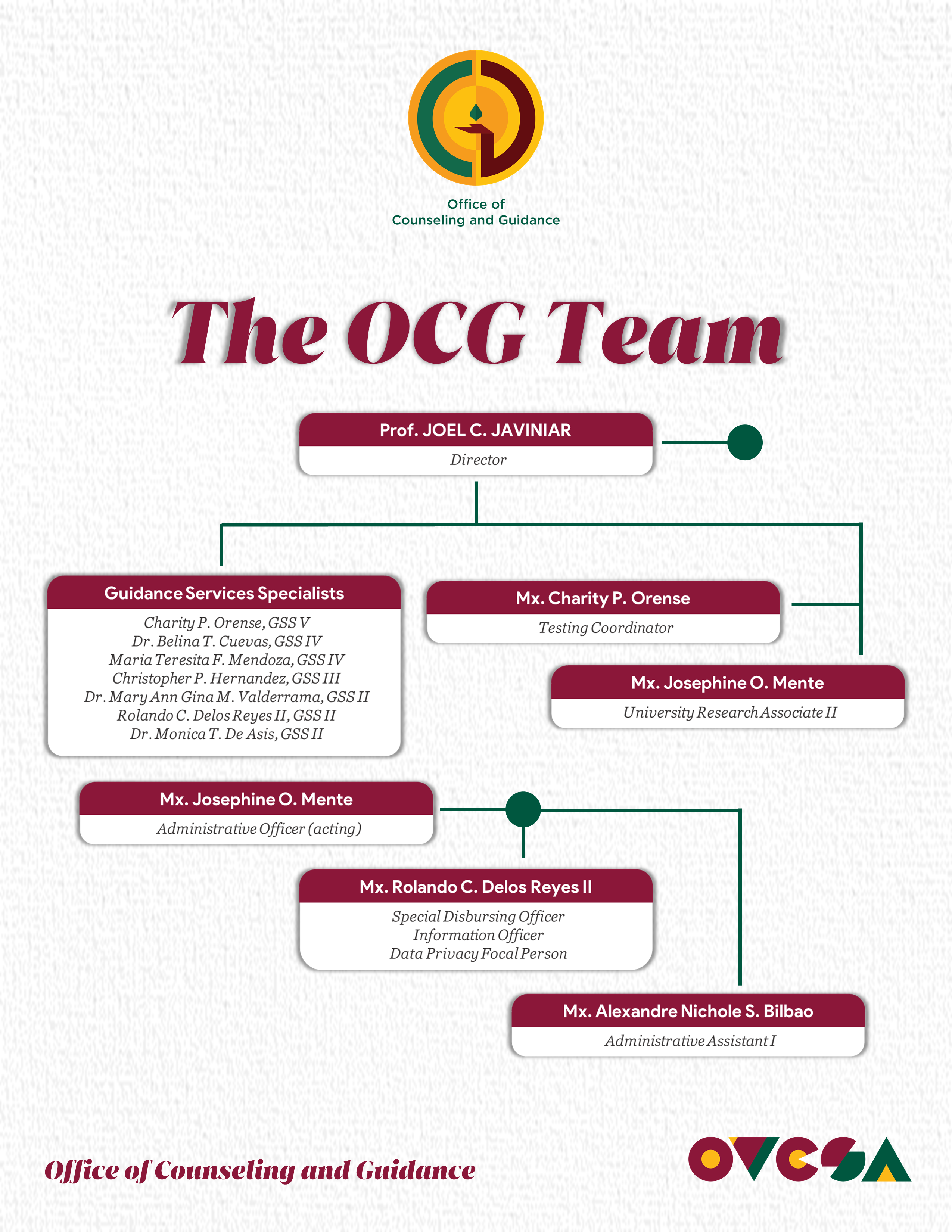 ---
---