University Food Service
About UFS
Food Menu
Staff
---
The University Food Service (UFS) serves nutritious, safe, wholesome and reasonably priced food to students, faculty, staff and guests.
The UFS operates three service units: Catering, Bakeshop and Vinzon's Grille. These units are supervised by professional Nutritionist-Dietitians. The Grille prepares and serves inexpensive but nutritious snacks and meals on weekdays. It offers a value meal for students at Php50.00. The Bakeshop bakes and sells a variety of bakery products such as cakes, pies, pastries, cookies, breads, and roll. The Catering unit provides catering services for all occasions within and outside the University campus.
The UFS also offers a Practical Training Program, a 200-250 hour training course designed to enable students to apply theories and concepts learned in the classroom to actual settings in food service establishments. This program is open to senior or graduating students of Nutrition and Dietetics, Food Service Administration, Hotel and Restaurant Administration or Hotel and Restaurant Institution and Management and other allied courses. The UFS Training Program, which started in 1980, is accredited by the Professional Regulation Commission (PRC) as a course for those who plan to take the government licensure examination for Nutritionist-Dietitians.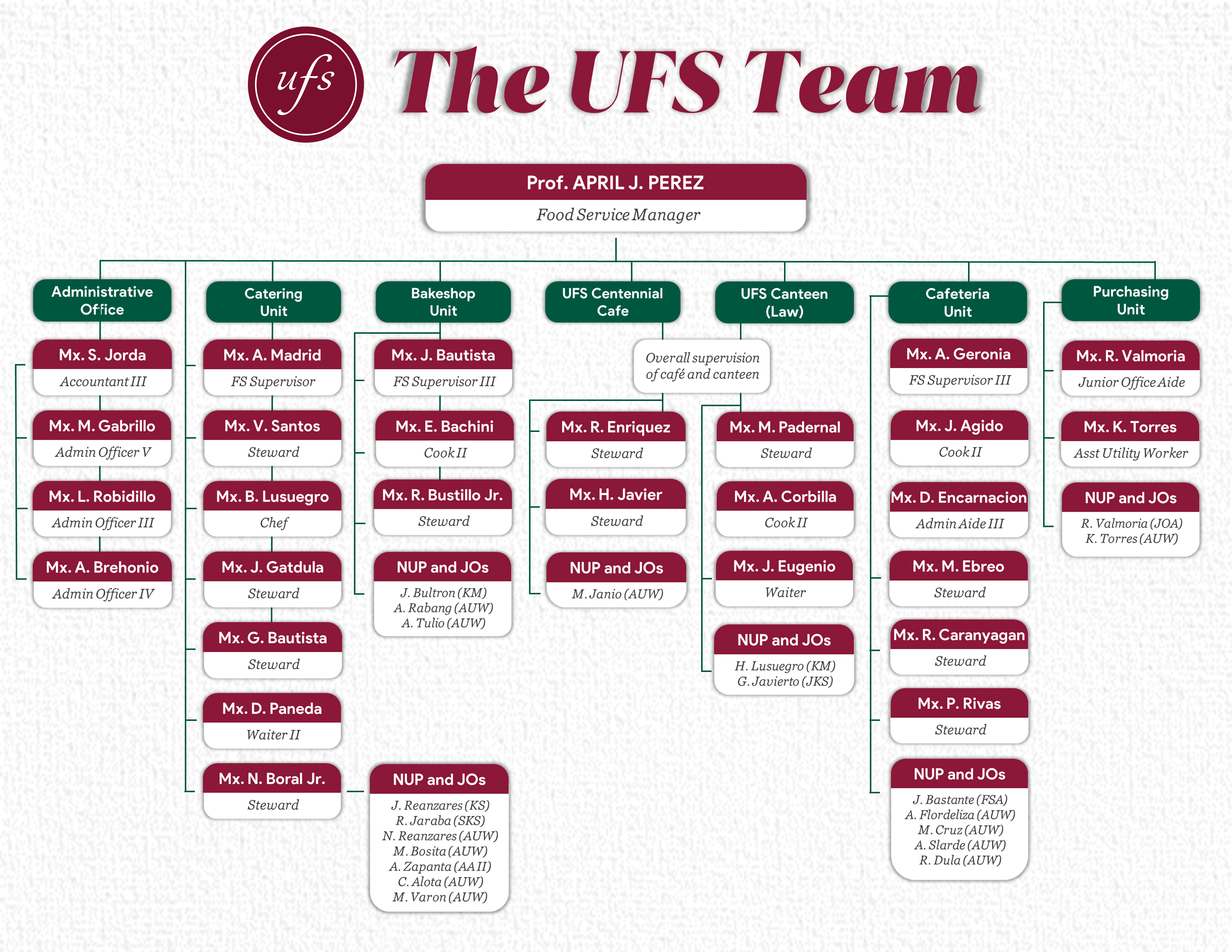 ---
---