University Food Service
About UFS
Food Menu
Staff
---
The University Food Service (UFS) serves nutritious, safe, wholesome and reasonably priced food to students, faculty, staff, and guests.
The UFS operates three service units: Catering, Bakeshop/Café and Cafeteria. These units are supervised by professional Nutritionist-Dietitians.
The Cafeteria prepares and serves inexpensive but nutritious snacks and meals on weekdays. It offers affordable meals for students.
The Bakeshop/Café bakes and sells a variety of bakery products such as cakes, pies, pastries, cookies, and breads. It also offers a selection of coffee and non-coffee beverages.
Contact: 8981-8500 loc. 4516/4518
The Catering unit provides services for meetings, and other events within the University.
Contact: 8981-8500 loc. 4519/4520
The UFS also offers a Practical Training Program designed to enable students to apply theories and concepts learned in the classroom to actual settings in food service establishments. This program is open to UPIS senior high school students under the Business and Entrepreneur Track or UP undergraduate students from the College of Home economics and other allied courses.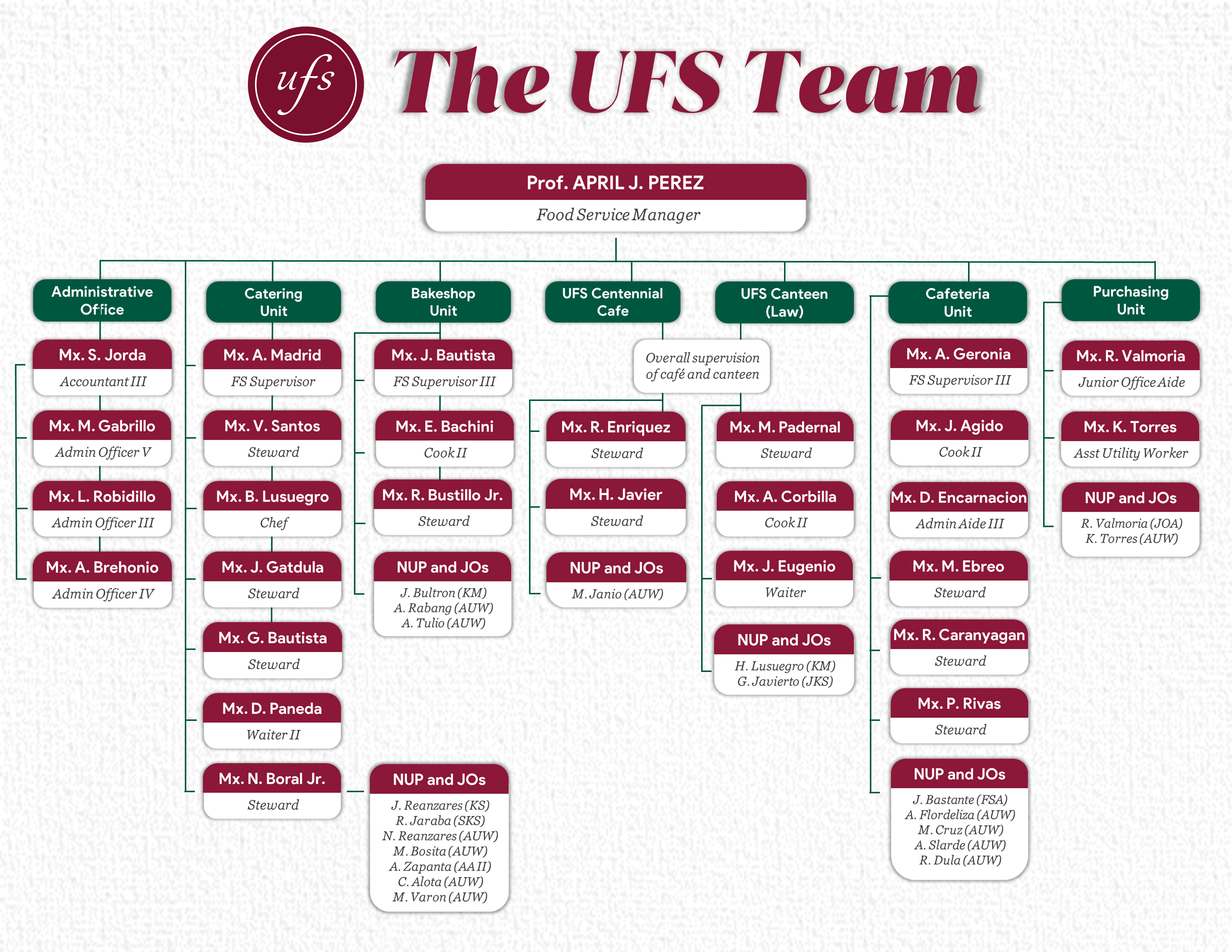 ---
---