Office of Student Housing
About OSH
Application
Residence Halls
Org Charts
---
About OSH
The Office of Student Housing (OSH) manages eleven (11) residence halls on campus. Six (6) are co-educational: Kalayaan exclusively for freshmen; Ipiland Kamagong for graduate students; Molave and Yakal for upperclassmen; and the International Center for foreign students. Four (4) are exclusively for female students: Ilang-Ilang, Kamia and Sampaguita for undergraduates, and Sanggumay for graduate students. Lastly, we have the Concordia B. Albarracin Hall for undergraduate male students and centennial 2 for female undergraduate students.
Kalayaan, Molave, and Ilang-Ilang operate under the single fee system, which means that the total dorm fee includes payment for meals provided by canteen concessionaires at said residence halls. The other residence halls charge lodging fees only.
As the residence halls are subsidized by the University and have room for a limited number of students, accommodation in these halls is a big help for students. Admission is based on income bracket and region of origin. Priority is given to freshmen and those with the lowest incomes and with residences farthest from Metro Manila.
In general, a bed, a mattress, a study table, a chair, and a locker are provided for to each resident. Residents supply their own beddings. All the residence halls, except centennial 1 & 2 have access to a wi-fi internet connection. Some halls are all within walking distance to the colleges and other facilities such as small restaurants, a shopping center and the University Health Service.
Applications for a dormitory slot is processed online, to apply please go to the Online Dorm Applicaitions site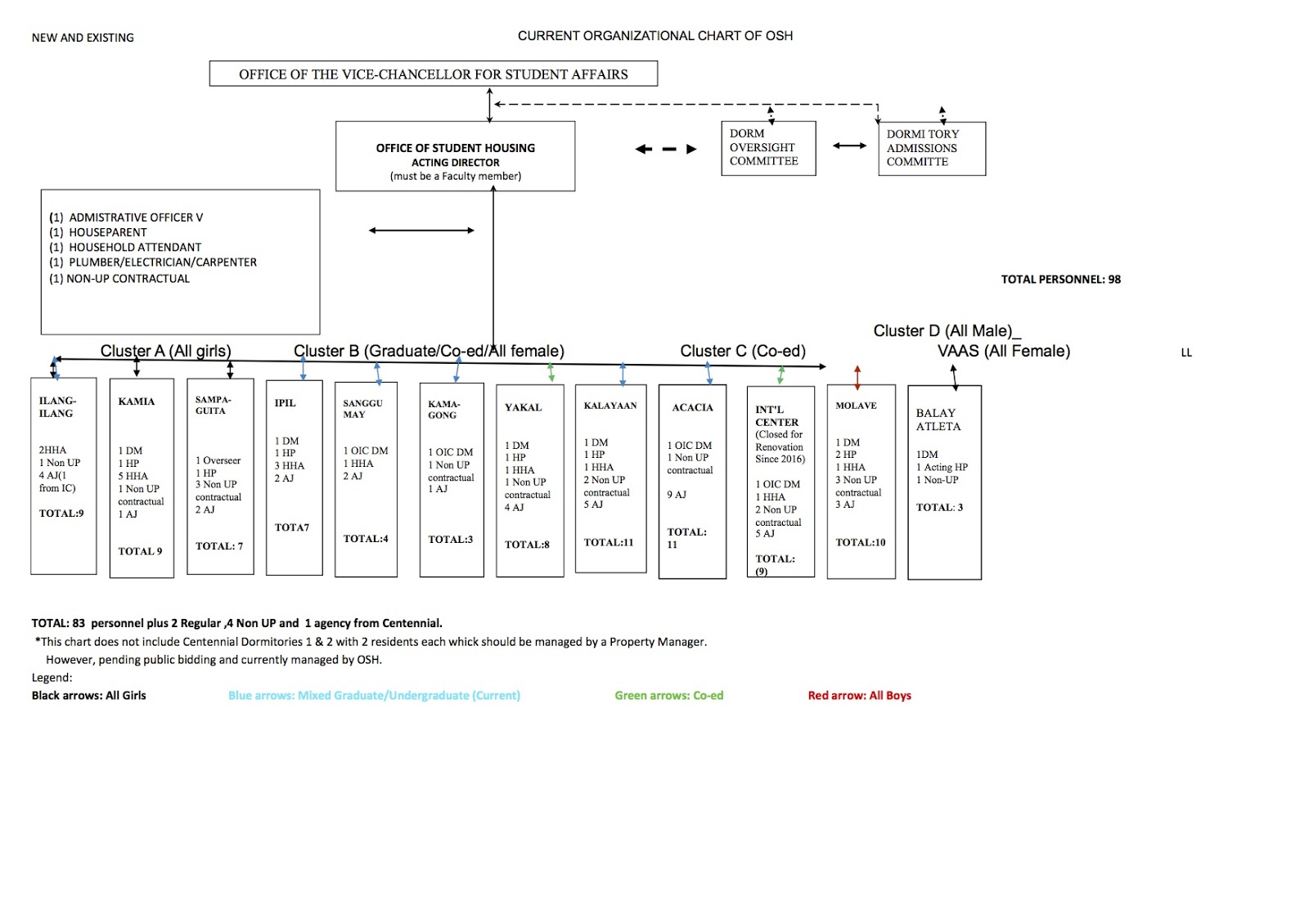 ---