Hello there! The UP Diliman Office of the Vice Chancellor for Student Affairs' #OpportunitiesCorner is an update on available scholarships, exchange programs, conferences, workshops, and other skill-enhancing initiatives for UP Diliman students. Here's for the third week of May 2023!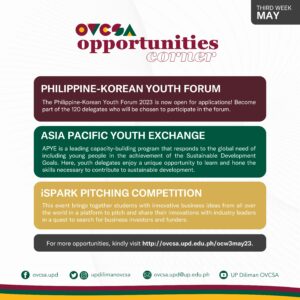 UP ARIRANG – PHILIPPINE-KOREAN YOUTH FORUM 2023
The Philippine-Korean Youth Forum 2023 is now open for applications. Become part of the 120 delegates who will be chosen to participate in the forum.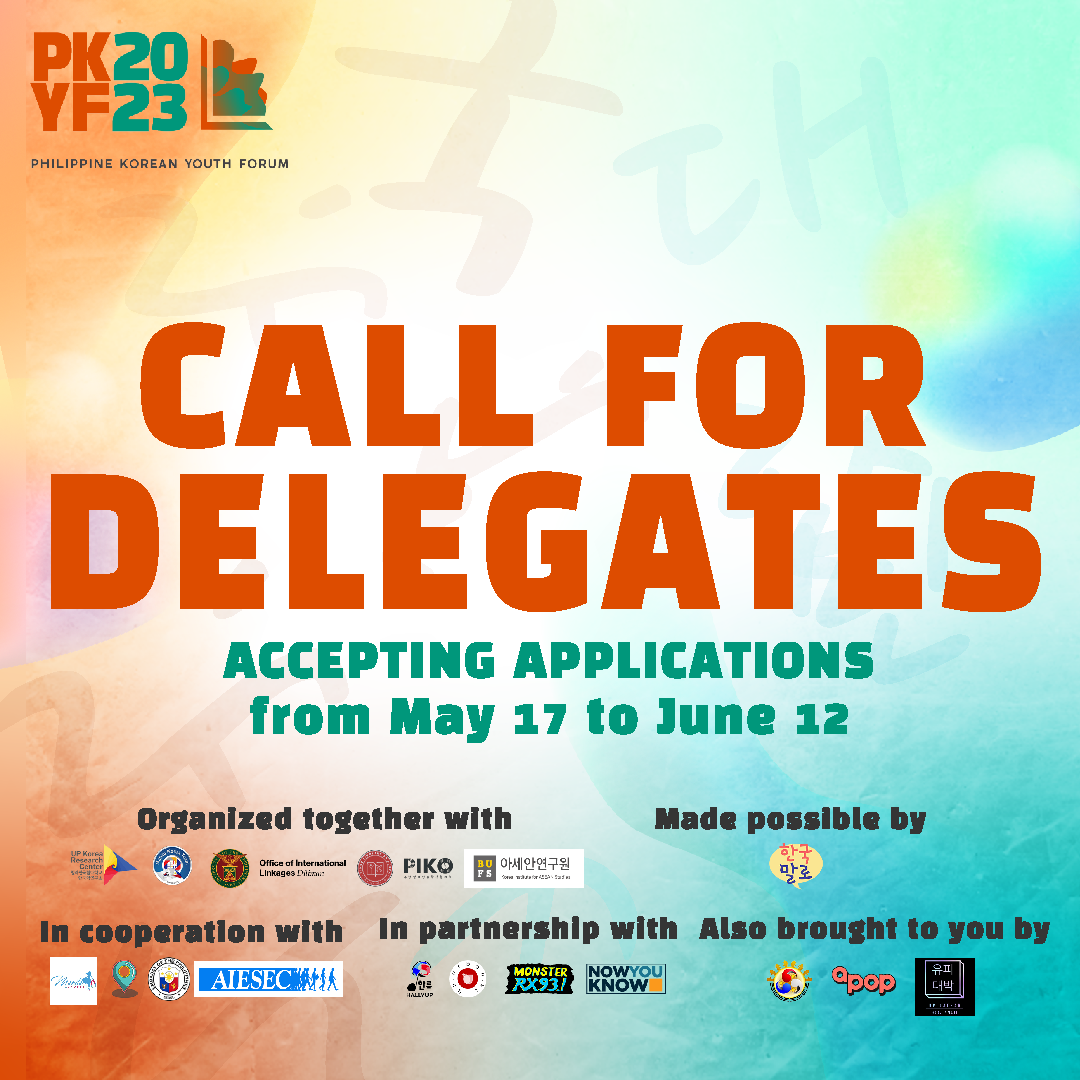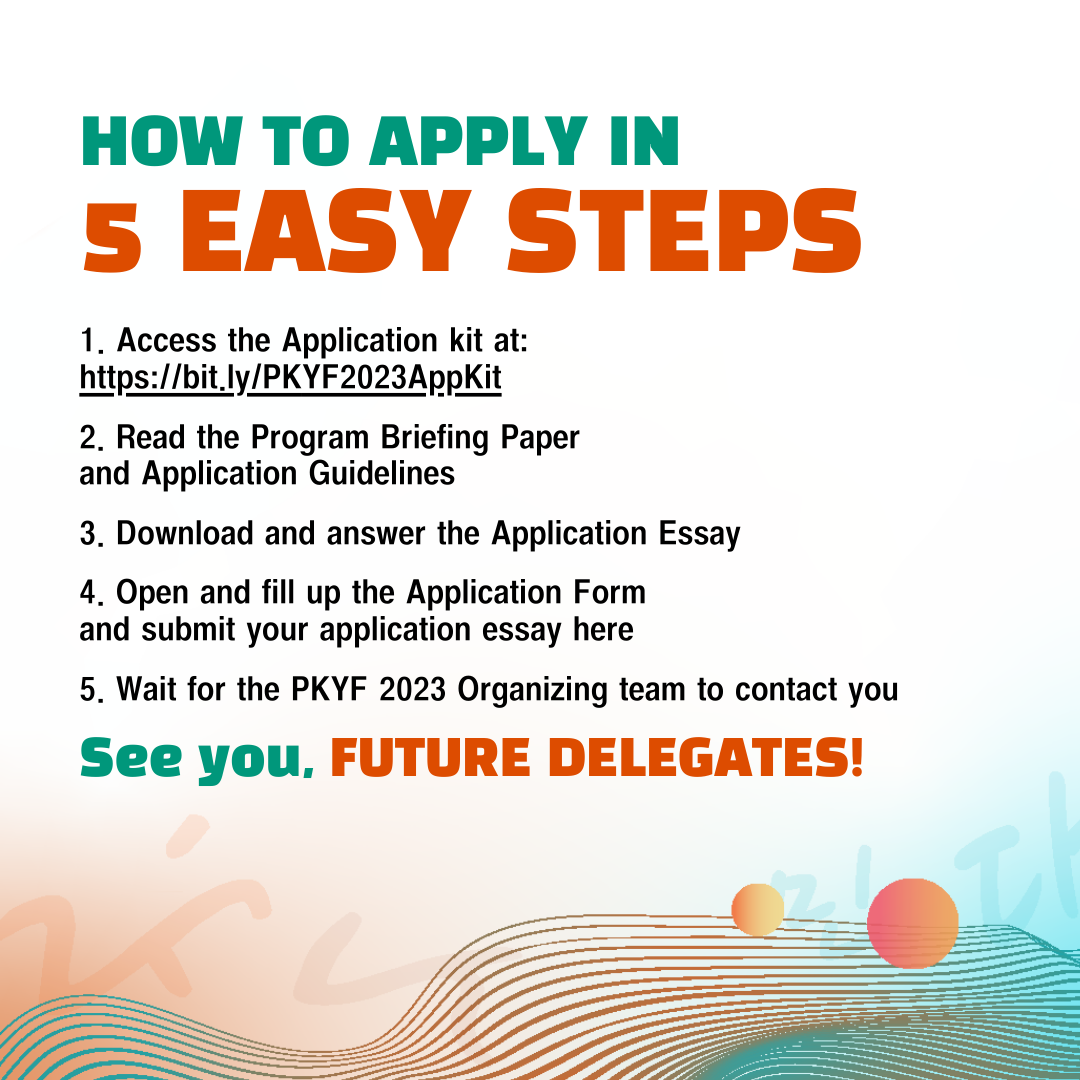 Access the application kit here: bit.ly/PKYF2023AppKit.
For further questions and clarifications, you may send a message to https://www.facebook.com/UPA.PKYF/ or email pkyf.uparirang@gmail.com.
ASIA PACIFIC YOUTH EXCHANGE CAMBODIA
APYE is a leading capacity-building program that responds to the global need of including young people in the achievement of the Sustainable Development Goals.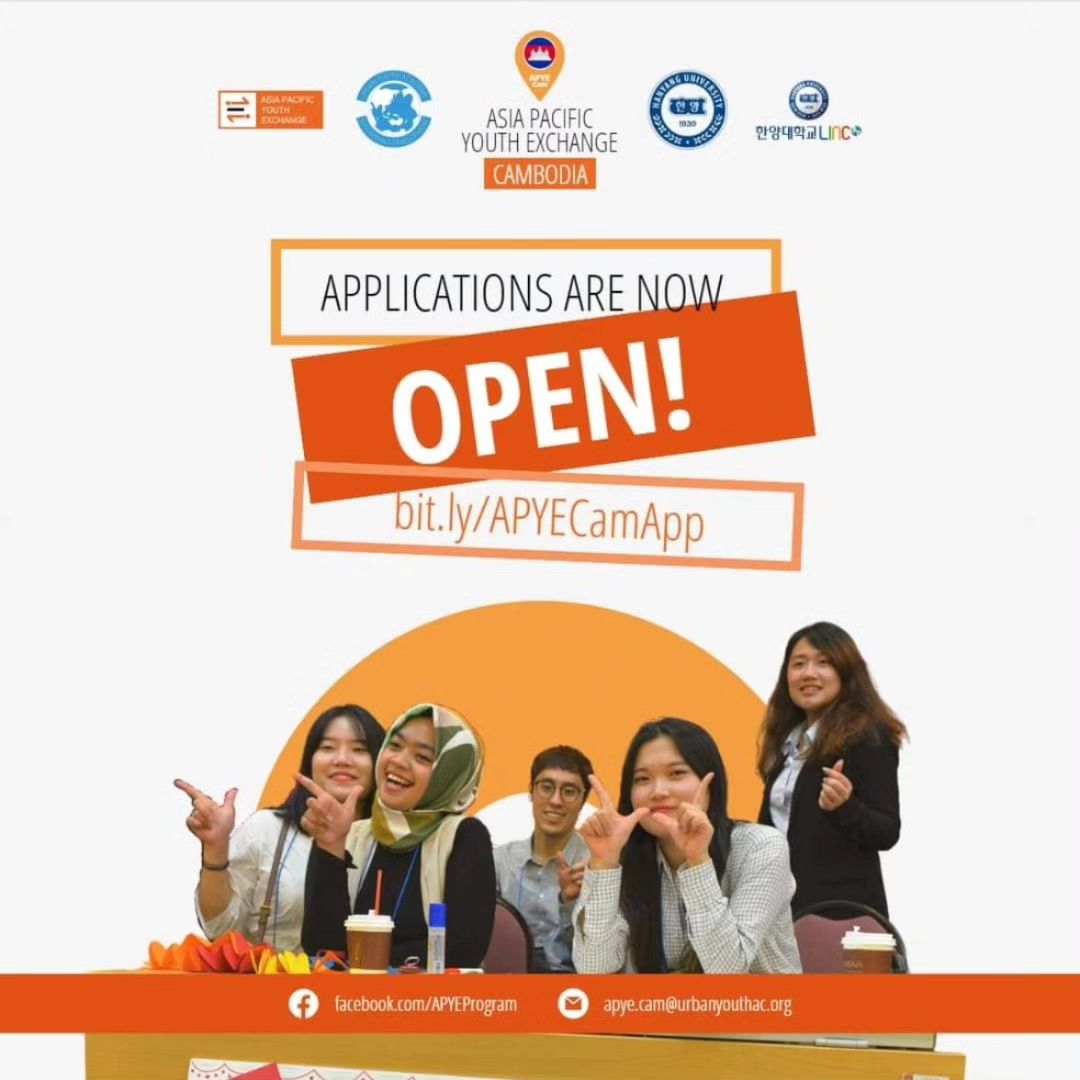 By simulating policy formulation, social enterprise modelling, and project execution focusing on SDGs, youth delegates enjoy a unique opportunity to learn and hone the skills necessary to contribute to sustainable development.
Take on your APYE Journey today! Register through: bit.ly/APYECamAppFor inquiries and concerns, e-mail apye.cam@urbanyouthac.org.
𝐢𝐒𝐏𝐀𝐑𝐊 𝐈𝐍𝐓𝐄𝐑𝐍𝐀𝐓𝐈𝐎𝐍𝐀𝐋 𝐏𝐈𝐓𝐂𝐇𝐈𝐍𝐆 𝐂𝐎𝐌𝐏𝐄𝐓𝐈𝐓𝐈𝐎𝐍
The Centre for Business Incubation and Entrepreneurial Ventures (CBIEV), Tunku Abdul Rahman University of Management and Technology (TAR UMT), Kuala Lumpur, Malaysia invites interested students to join the "𝐢𝐒𝐏𝐀𝐑𝐊 𝐈𝐍𝐓𝐄𝐑𝐍𝐀𝐓𝐈𝐎𝐍𝐀𝐋 𝐏𝐈𝐓𝐂𝐇𝐈𝐍𝐆 𝐂𝐎𝐌𝐏𝐄𝐓𝐈𝐓𝐈𝐎𝐍" which will be held on 10 – 12 August 2023.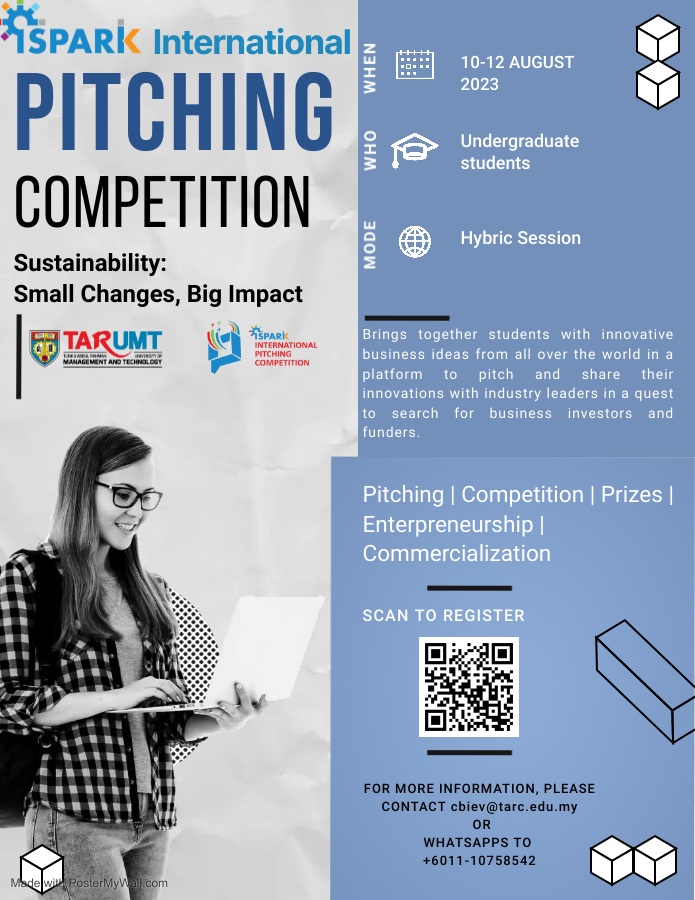 This year's competition theme is "𝐒𝐮𝐬𝐭𝐚𝐢𝐧𝐚𝐛𝐢𝐥𝐢𝐭𝐲: 𝐒𝐦𝐚𝐥𝐥 𝐂𝐡𝐚𝐧𝐠𝐞𝐬, 𝐁𝐢𝐠 𝐈𝐦𝐩𝐚𝐜𝐭" which will inspire participants to think creatively and come up with innovative ideas that can make a positive impact in communities and beyond.
Participants are requested to submit a set of online materials including: a business model canvas, MS PowerPoint presentation and/or video, and a prototype (if any) by 31 May 2023.
Register through: https://sites.google.com/tarc.edu.my/iipc-2023/home.
---