ovcsa_user
September 12, 2023
Students who intend to apply and appeal in SLAS are highly encouraged to apply for the tuition fee loan to be officially registered for the 1st semester AY 2023-2024 while waiting for the opening of SLAS applications.
To avoid complications in registration, they are also advised not to wait for the results of their SLAS final brackets even after the submission of SLAS application and appeal.
Instead, they may:
apply up to 100% tuition loan;
indicate under "Reason for Loan": with Pending SLAS Appeal;
request for a refund at the Office of the University Registrar upon approval of their tuition discount to settle their student loan.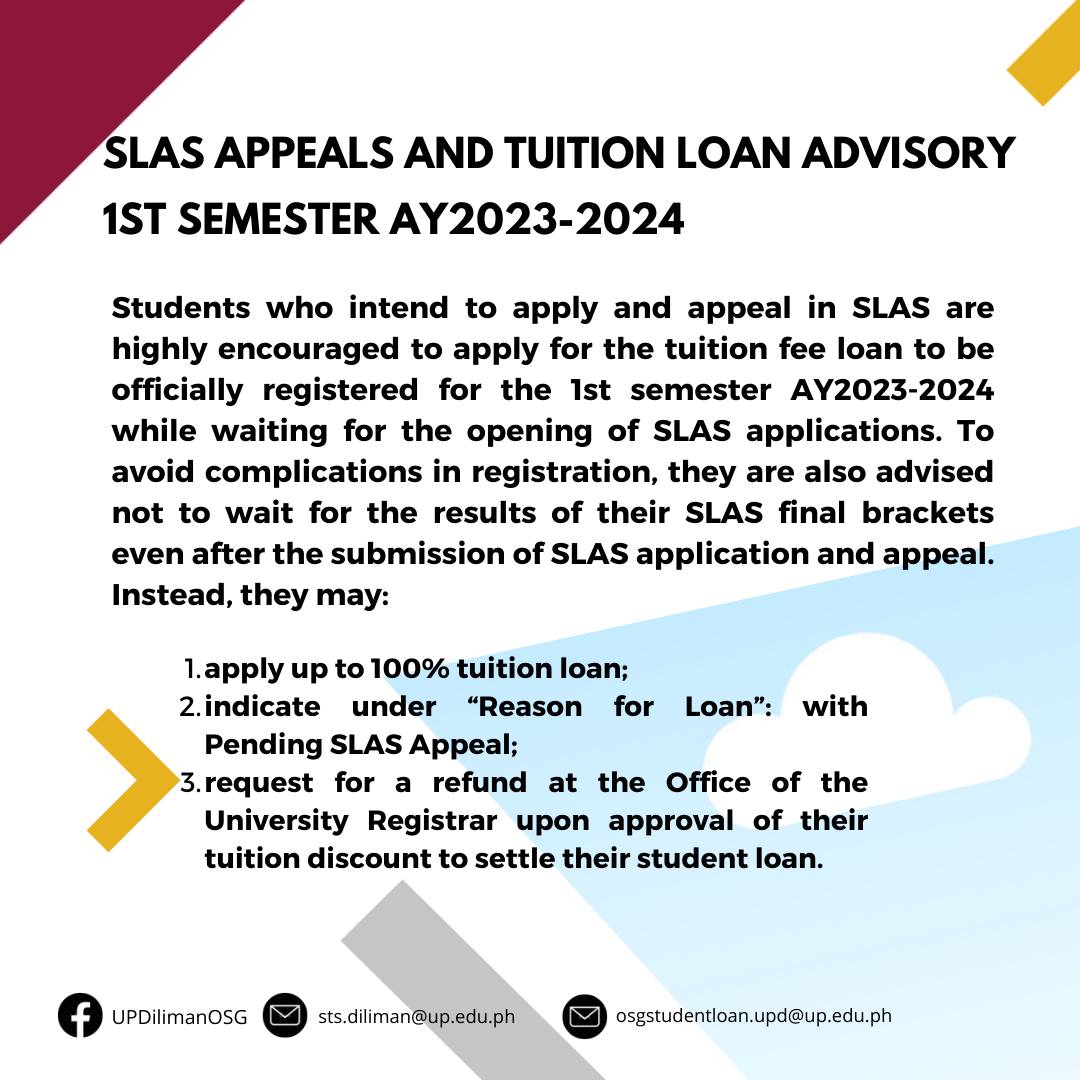 For concerns, kindly reach out to the UP Diliman Office of Scholarships and Grants.
Facebook: https://www.facebook.com/UPDilimanOSG
Email: sts.diliman@up.edu.ph / osgstudentloan.upd@upd.edu.ph
Telephone: (02) 8981-8500 loc. 4505
---