Eugene Solla
February 14, 2022
Happy Valentine's Day, mga Iskolar ng Bayan! To help guide students through the Second Semester, Academic Year 2021-2022, the Office of the Vice Chancellor for Student Affairs issues Start UPD Kit.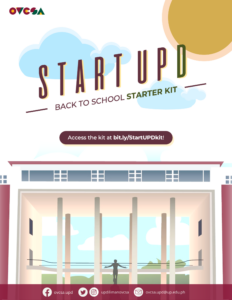 Made with utmost love and care, the Start UPD Kit is a compendium of updated student-related resources and services, including academic support programs, COVID-19 support services, updated academic policies for the semester and related memoranda, updates on remote/blended learning, mental health and psychosocial support, and other student services.
Thank you and enjoy the semester!
---