Four UP Diliman students emerged as Champions in Technology (College Category) at the Final Battle of the AIA LifeHackers 2023: Hackveture last February 25 in Marquis Events Place, Bonifacio Global City Taguig City.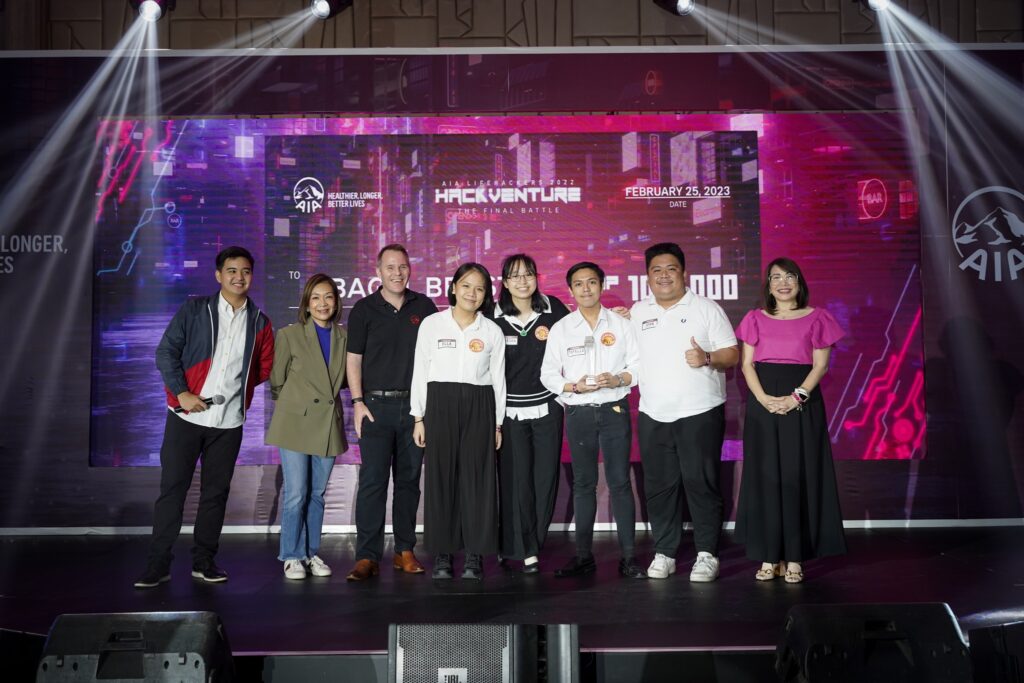 Photo by AIA Philippines
Composed of five students, Tofelle John Jipos, IV – BS Business Administration; Ella Mae Zhuang, IV – BS Business Administration; Jedrek Rodriguez IV – BS Business Administration; John Timothy Mater, IV – BS Business Economics; and Ateneo de Manila University student Cheska Elise Hung, II – BS Computer Science, Team "Bagel Beasts" outdid hundreds of teams who participated in the annual business hackathon competition.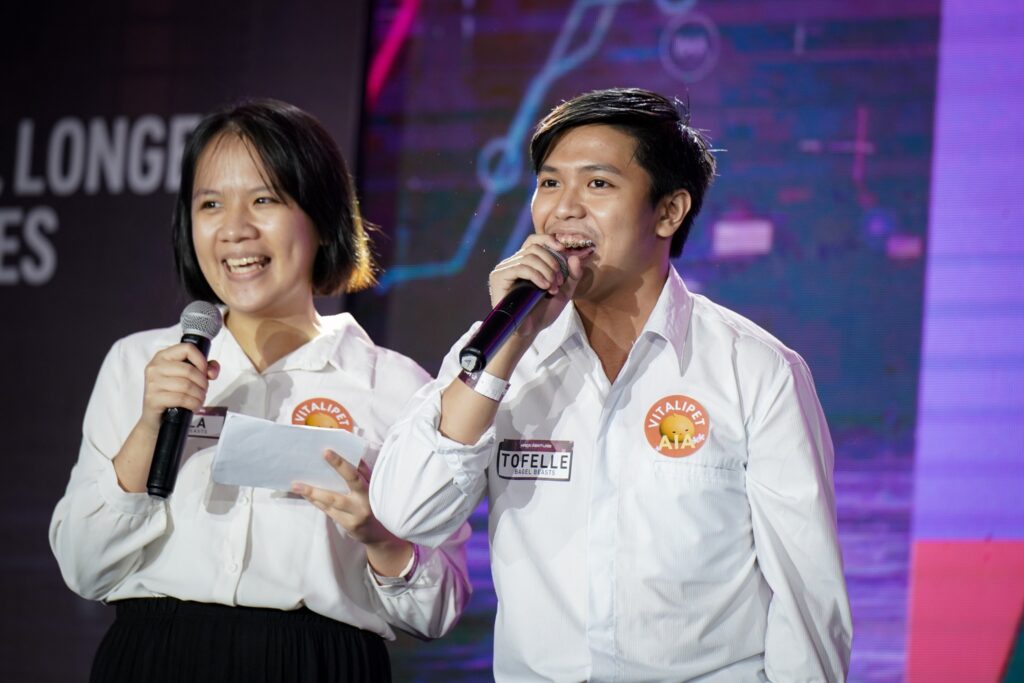 Photo by AIA Philippines
Finalists were asked to pitch an idea that will "revolutionize the insurance industry". The team had to work on the problem statement: "In a cluttered digital landscape where all competitors are trying to catch the attention of consumers, how might we generate quality leads that are primed to either start a conversation with an advisor or purchase a life insurance policy?" To address this, Bagel Beasts came up with a free-to-use app "VitaliPet" which provides an avenue for non-insured users to visualize their health journey and improve day-to-day lifestyle alongside their customized pet; accomplish tasks and redeem rewards; and understand the value of life insurance plans in line with their goals and needs.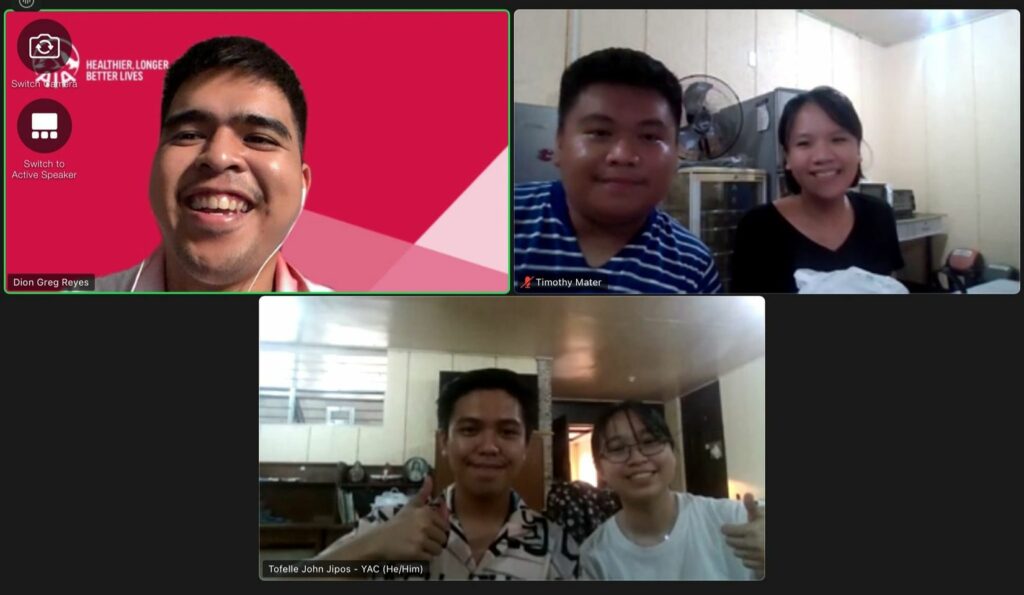 Photo grabbed from Dion Greg Reyes, mentor of Team Bagel Beasts
"We must never forget to put people at the core of innovation. Oftentimes, innovation in insurance involves these fancy techie terms such as 'AI' or 'robo-advisory'. What we forget is that at its core, innovation should be something that people could relate to. I think this is the reason why our idea won. It is simple, and yet it gives insurance the 'face' that it needs through a 'virtual pet'. It humanizes the perspective of a non-insured person. It makes insurance purchases feel more natural," Team Leader Tofelle Jipos shares.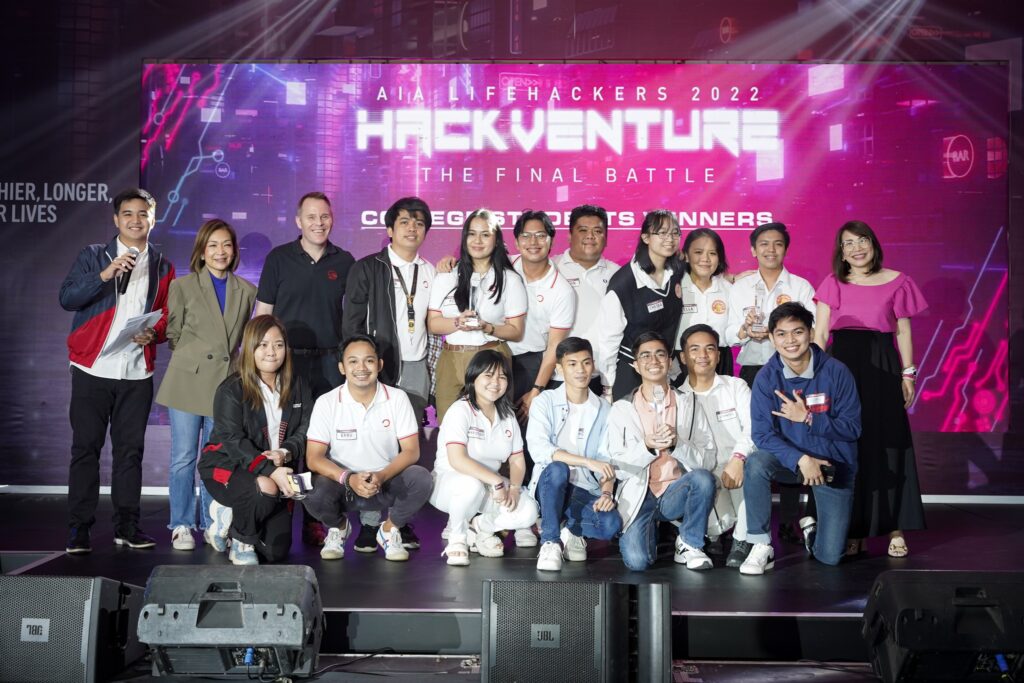 Photo by AIA Philippines
Hosted by the largest life insurance group in the Pan-Asia region, AIA Philippines' AIA Lifehackers aims to "protect the next generation from uncertainties and to co-create the future of the insurance industry through innovations in technology."
---